Welcome to the Ss. Constantine & Helen Greek Orthodox Cathedral of the Pacific Website


Services Schedule
Sundays: Orthros (Matins):8:15 AM | Divine Liturgy: 9:30 AM (Fellowship follows in our Social Hall)
"Welcome one another, therefore, just as Christ has welcomed you, for the glory of God." - Romans 15:7
Through this web site, we are pleased to be able to introduce you to that same worship and fellowship as it is expressed in the life of our Parish. If you are a new member of our parish, or are considering membership, these web pages will acquaint you with what our parish offers to those who give it support and sustenance; to those who already belong to the church, we hope they will provide you with the assurance that your sacrificial offerings are received with profound respect, and are utilized to maximum effectiveness. They will, in any case, enable you to make the informed decisions that are necessary for a meaningful relationship with your church.
---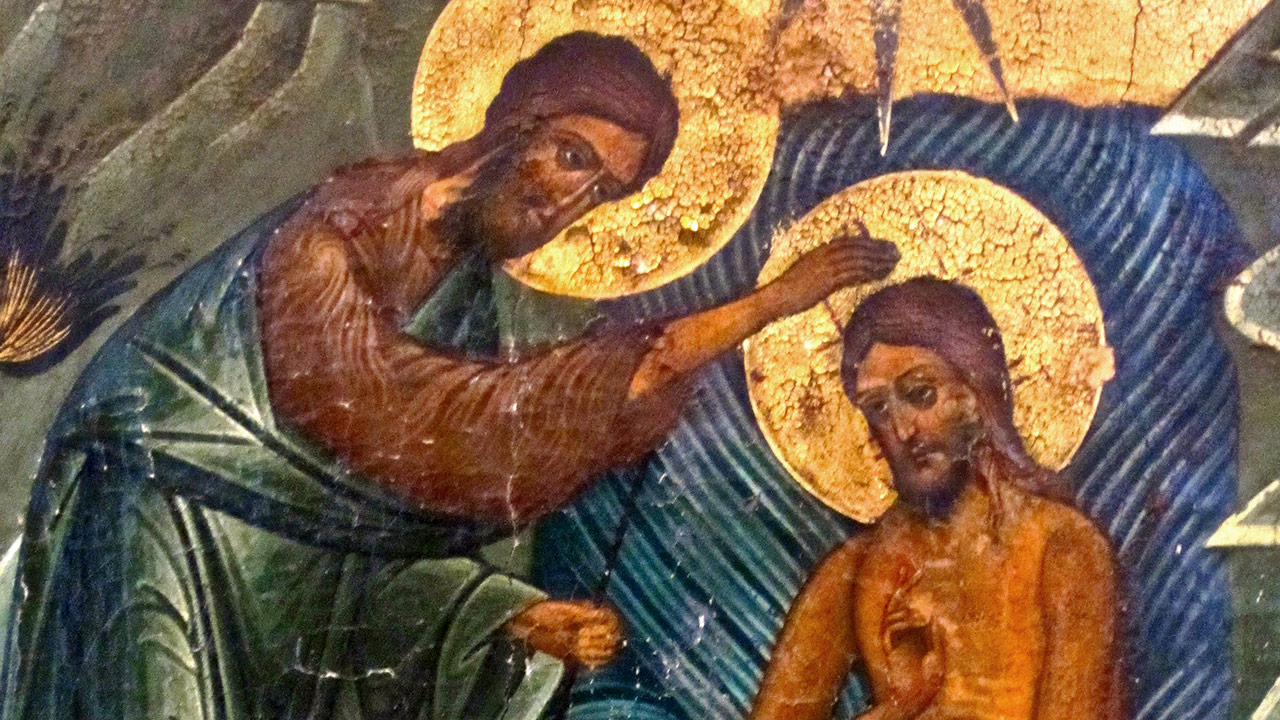 Dearest Spiritual Ohana,
We welcome the ringing in of the 2017 Year. How quickly 2016 went by, with all the celebrations throughout the year and all the joys and sorrows and everything in between we experienced. With 2017, we open a new chapter in our lives, filled with an array of experiences and challenges we may or may not foresee.
I would like to share with you some special resolutions I found which we, as Orthodox Christians, can implement into our daily lives to benefit us in our faith's journeys.
1) Arrive for Church Services on time! We take for granted the Divine Liturgy at the best of times. Often we believe that as long as we are there for the Gospel, Sermon and Communion we have had "a good enough dose of God for the week." Partaking of the Matins or Orthros service and the full Divine Liturgy will prepare you fully for stepping up to the precious and life giving Chalice of Christ. This will in turn fortify your spiritual journey into the world for the coming week. Our responsibility to Our Lord is to respect the schedule laid out for us, at least once a week.
2) Ask for forgiveness from our family, friends and Christian brothers and sisters in our parish. Forgiveness is a difficult virtue to put into practice and even more difficult to use regularly. Let us therefore use the virtue of forgiveness as a basis for our continued commitment to theosis and by regarding our earthly relationships with one another as truly important. Let us practice forgiveness, as it is the first step in preparing for Holy Confession and Holy Communion each and every Sunday.
3) Learn about praying and prayers. We tend to use the prayers we were taught as children. There are many prayers available for parishioners to use: check the prayer book and ask your Priest, he can assist by providing prayers that pertain to your specific situation(s). Pray often, more than once a day. If you do not have a prayer corner set up in your home, ask your Parish Priest to assist you in setting one up.
4) Become a steward in your parish and community. Become an active, involved, caring Orthodox Christian. Donate to your Parish, become, if not already, involved in keeping our environment clean (God placed us on this earth to care for His creations!!!), donate to food banks, school lunch programs, etc. Create an organized community outreach for the less fortunate residents of your area. As stewards of humanity, it is incumbent upon us, as Orthodox Christians to lead by example.
5) Attend more than one (1) Church Service per Month. Don't be a "C " &"E "(Christmas & Easter) Parishioner. Place prayer, worship and Church Services on your list of priorities, above all other recreational activities. The benefit of a fulfilling spiritual life will lead you to many rewards in the future.
6) Put your God-given Talents to use. We all have hidden talents, or talents not used to their full potential. Recognize them, ask for guidance from Our Lord and put them to use for the benefit of God's Holy Church.
7) Invite your children, grandchildren, siblings and friends to Church Services. Become a host to your own family. Guide them and explain to them that the One Holy Universal and Apostolic Church is the One True Church. Explain that Orthodoxy offers all to its faithful. Bring one guest to Church per year at least and allow God to do His work.
8) Contact your family members that have stepped away from your family; or if you have stepped away, call your family. Practice patience, understanding and forgiveness. We are on this earth but once. We have one opportunity to practice forgiveness and ask for it as well. It is never wrong to come back home, even after a lengthy absence. We should never be embarrassed to admit our faults to our families and our desire to renew our relationships. We must remember, we are not perfect, we all have faults and we never know when we may be called by God to return home.
9) Experience the life of the Church and her many gifts to heal you. Attend Church services; come to Confession and Communion on a regular basis. We were born unto this earth dependent upon our Lord. Use Confession to unburden your sins and Communion to heal you. Rely on your Parish Priest to be your Father Confessor and Spiritual Guide.
10) Recognize that we are tested by Our Lord and tempted by the devil himself, daily. We are put to the test daily, as in school, so in life. Pray frequently, ask for guidance, see beyond the test, look for the good only in all situations. Avoid temptations that are "too good to be true." Recognize that we are accountable for all of our thoughts, actions and deeds.
- Resolution borrowed from Fr. Stephen Lourie
With Love in Christ,
+Fr. Alexander
---
There is Nothing Like a Glendi!!
What is a Glendi? A Hawaiian Glendi is an outreach and in-reach to the community. It is a social gathering of family and friends. This Glendi is a fundraiser for the dancers going to FDF. Along with food, drinks, and entertainment, we will have Greek dance lessons and practice them throughout the night. There will be door prizes and a 50/50 drawing.
Date:Saturday January 28, 2017
Time: 6 PM- 9:30 PM
Location Chirgotis Social Hall - 930 Lunalilo St, Honolulu, HI 96822
6:00-6:30pm Pupus & Greek dance lessons
6:45pm Dinner
7:45pm Live bouzouki music & dance performance
8:30-9:30pm Dancing
Dinner: Moussaka, Greek Salad, Pupus and Dessert
No Host Bar
$25 Adults
$10 Children 6-12 Yrs
Children under 5 Free
Please see Dianna Graves or a Dance Group member for ticket information
---
Diakonia - Giving Back to the Community
These are Diakonia pictures of the 2 Dance Groups Nisiotes the Islanders and Nisiopeda Little Island Children.
The Nisiopeda joined the adult choir from Saints Constantine Cathedral Greek Orthodox of the Pacific to sing and dance at The Plaza, a Senior Living Residence next door to the church.
The Nisiotes asked friends to come and help them clean up Oneula Beach in Ewa Beach, Hawaii.
---
Philoptochos Rummage Sale Fundraiser
Mahalo for your support on a very successful fundraising event!
---
Extra Extra Read All About it…
Click on the following graphic to access monthly & weekly bulletins & calendars.
To receive your bulletin electronically, simply send an e-mail to the Church Office, at: office@greekorthodoxhawaii.org with "Bulletin Electronic Subscription" in the subject line.
Note: A limited number of bulletins will also be available in the narthex for our visitors and parishioners who want a printed copy. Due to postage increases Shorelines will no longer be mailed.
---
Stewardship: We Are Family
Stewardship is our response to God's grace and it moves us from grace to gratitude. Just as we love because God first loved us from 1 John 4:14, we give because God first gave to us.
Click here to go to the stewardship page
---
How to Schedule a Memorial Service
If you are interested in scheduling a Memorial Service for a loved one, please contact Father Alexander at the office so that he can schedule a date on the calendar.
---
Youth Ministry Guidelines
Please review the attached document to find out about the guidelines for children to qualify for funding from the parish to attend youth events.
If you have any questions please see Father Alexander or a member of the Parish Council.
---
Orthodox Study Center: Orthodoxy 101
Click here to jump Orthodoxy 101
---
Wedding in Hawaii?
Orthodox couples from around the world have chosen to be married at Saints Constantine & Helen, the 'Cathedral in Paradise.' It's easier than you think!
Begin your wedding plans by contacting our Priest early.
Voice: (808) 521-7220
Email: (Click Here) Rev. Fr. Alexander Leong, Dean
(Or Copy) fralexanderleong@yahoo.com
---
Worship
O Come, let us Worship and bow down before our King and God. O Come, let us worship and bow down before Christ, our King and God. O Come, let us worship and bow down to Christ Himself, our King and God. Learn more»