Welcome to the Ss. Constantine & Helen Greek Orthodox Cathedral of the Pacific Website


Sundays Services Schedule:
Orthros (Matins):8:15 AM
Divine Liturgy: 9:30 AM
Fellowship follows in our Social Hall
"Welcome one another, therefore, just as Christ has welcomed you, for the glory of God." - Romans 15:7
Through this web site, we are pleased to be able to introduce you to that same worship and fellowship as it is expressed in the life of our Parish. If you are a new member of our parish, or are considering membership, these web pages will acquaint you with what our parish offers. To those who give it support and sustenance; to those who already belong to the church, we hope they will provide you with the assurance that your sacrificial offerings are received with profound respect, and are utilized to maximum effectiveness. They will, in any case, enable you to make the informed decisions that are necessary for a meaningful relationship with your church.
---
The Holiday Season is Under Way!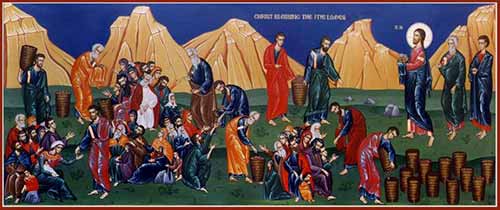 Dearest Spiritual Ohana,,
In the month of November, we enter into the biggest Holiday Season of the year. Thanksgiving comes at the end of the month, then the Christmas Season immediately follows, the end of the year approaches, and we come to anticipate the beginning of a brand new year. Don't get me wrong, I love the Holidays, especially because they bring families and loved ones together. There are sentimental moments and "warm and fuzzy" feelings associated during these times. However, our focus and our purpose in life can become obscured when we focus all of our attention on the worldly aspects of the season, such as: indulging in food, partying and getting the perfect gifts for everyone which, most often, will soon be forgotten and tossed aside. These are the dynamics that take place when our focus is on the temporal and fleeting things associated with life. The temporary things, inevitably, come to an end, and we are left in want, hungering and thirsting over and over again!
Fortunately, while the world enters the frenzy of a major shopping season and lots of partying and feasting take place, we as Orthodox Christians, in contrast, enter a period of fasting, on November 15th, to help prepare us and shift our focus toward the true purpose of our existence, a life fulfilled through the Presence of our Lord and Savior Jesus Christ. Without His Presence in our lives, we will always feel that something is missing, a great void/emptiness that can never be filled, no matter how hard we try in our efforts. This great longing for the Lord's Presence is a natural instinct built into us since we are created in God's Image and Likeness. It is part of the natural fiber of our human nature and existence.
The Nativity Fast allows us the opportunity to focus on the true celebration of the Lord's Incarnation, His taking on of human flesh, to redeem humankind out of His Immeasurable Love for us. This is why we, as Orthodox Christians, purposefully, take on the fast amidst the Holiday Season. It is a matter of focus, the focus on "the reason for the season" which is ultimately the salvation of humankind. Our challenge as human beings, is to decide where our priorities lie in life. Are they in the "temporal" or the "eternal" matters of life? For us as Orthodox Christians it may seem like the choice is clear-cut and obvious, but this not necessarily the case.
St. John Chrysostom understands our dilemma, as humans when it comes to our focus and choices between the temporal and eternal things we seek after. Our actions speak louder than words. In other words, how we live our lives, makes it obvious where our priorities lie. Here is how St. John, whose Feast Day is celebrated on November 13th, puts things into perspective for us:
"How absurd and foolish is it that should a harper, or a dancer, or any one of these kind of people, invite us to his house, we would go there with all haste, and thank him for having invited us, and spend almost half the day there; paying attention only to him. But when God is speaking to us through His holy Prophets and Apostles we yawn, and we scratch, and we turn this way and that!
And at the circus, without a roof above them to keep off the rain, the crowds stand there crazy, the rain pouring down on them, and the wind blowing it in their faces, and they think nothing of the cold or the rain or the distance, and nothing will keep them from going there, and nothing will keep them at home! But to go to the Church, a shower, or the mud on the road, is a serious obstacle!" — St. John Chrysostom
I wish all of you a beautiful, fulfilling and joyful Holiday Season filled with the Lord's Loving and Meaningful Presence in each and every one of your lives!
With Love in Christ,
+Fr. Alexander
---
Special Services
St. John Chrysostom
Wednesday, November 13, 2019
Orthros 8:30 am/Liturgy 9:30 am
Great Vespers
Saturday, November 16, 2019
Service 5:30 pm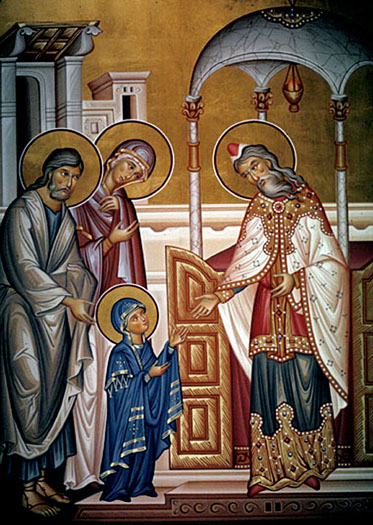 Entrance of the Theotokos
Thursday, November 21, 2019
Orthros 8:30 am/Liturgy 9:30 am
Maui Service
Saturday, November 23, 2019
Orthros 9:30 am/Liturgy 10:30 am
St. Katherine the Great
Monday, November 25, 2019
Orthros 8:30 am/Liturgy 9:30 am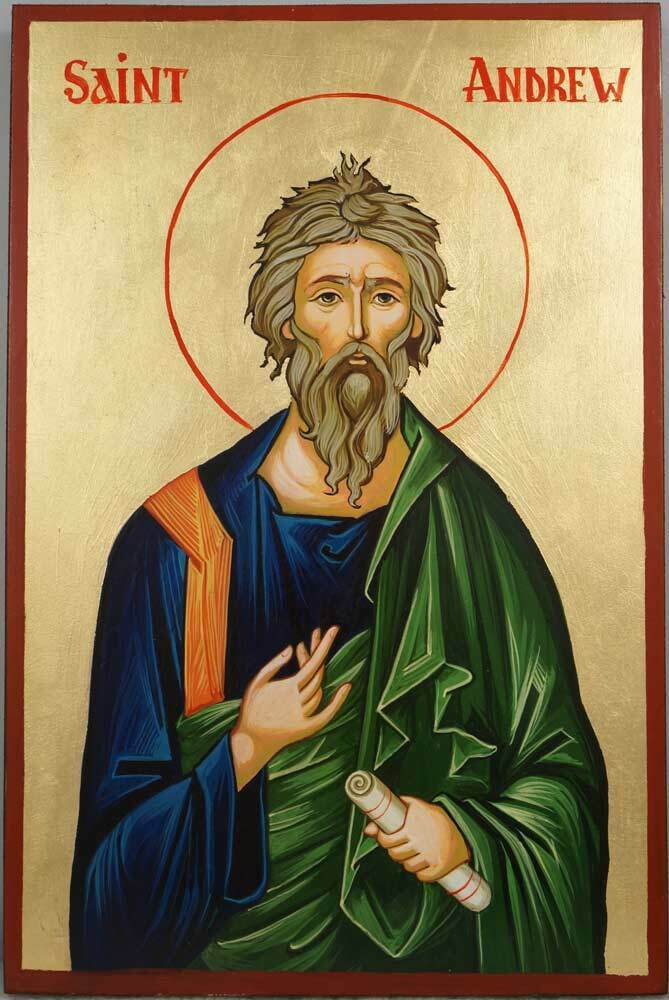 St. Andrew the Apostle
Saturday, November 30, 2019
Orthros 8:30 am/Liturgy 9:30 am
St. Barbara the Great Martyr
Wednesday, December 4, 2019
Orthros 8:30 am/Liturgy 9:30 am
St. Nicholas the Wonderworker
Friday, December 6, 2019
Orthros 8:30 am/Liturgy 9:30 am
Great Vespers
Saturday, December 7, 2019
Service 5:30 pm
St. Spyridon the Wonderworker
Thursday, December 12, 2019
Orthros 8:30 am/Liturgy 9:30 am
Great Vespers
Saturday, December 14, 2019
Service 5:30 pm
Maui Service
Saturday, December 21, 2019
Orthros 9:30 am/Liturgy 10:30 am
Eve of the Nativity
Tuesday, December 24, 2019
Liturgy of St. Basil 9:00 am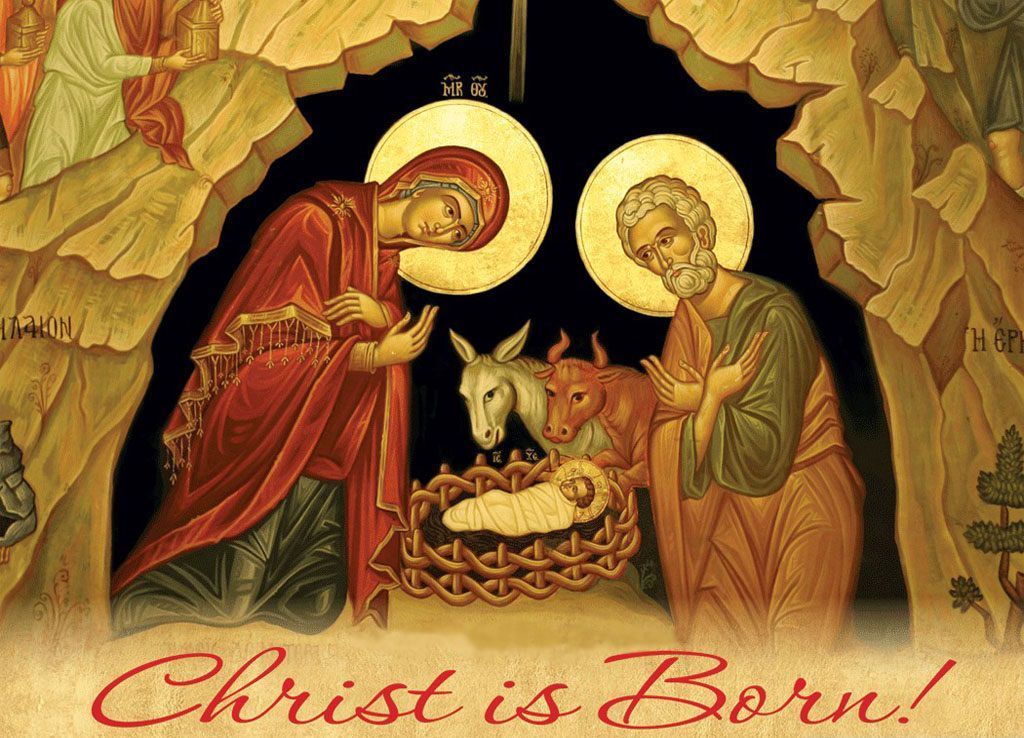 Nativity of our Lord
Wednesday, December 25, 2019
Orthros 8:20 am/Liturgy 9:30 am
St. Stephen the First Martyr
Friday, December 27, 2019
Orthros 8:30 am/Liturgy 9:30 am
---
Philoptochos Holiday Food & Bake Sale!

Planning a Holiday party and too busy to cook?
Why not order delicious Greek food & pastries!
Supplies are limited so click on the form below and order today!
Order your holiday food & baked goods today!
Please see click here for our order form.
---
---
Greek Night Benefit - Aloha Choir
Mahalo for your support at the recent Greek Night Benefit.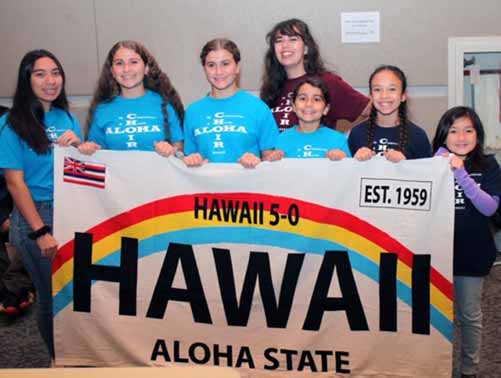 ---
His Eminence Archbishop Elpidophoros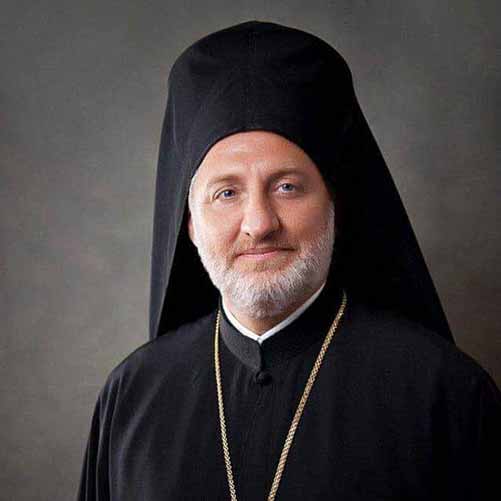 The Enthronement of His Eminence Archbishop Elpidophoros of America took place on Saturday June 22, 2019 at the Archdiocesan Cathedral of the Holy Trinity in New York. His Eminence Metropolitan Avgoustinos of Germany represented His All-Holiness Ecumenical Patriarch Bartholomew. Axios!
About the Enthronement (Click Here)
Why is an Archbishop Enthroned? (Click Here)
---
---
FDF 2019 Aloha Youth Choir
FDF 2019 - FRIDAY - Choral Competition Division I - Aloha Youth Choir - Sts. Constantine & Helen - Honolulu from Your FDF on Vimeo.
---
FDF 2019 Nisiopeda Dance Group
FDF 2019 - SATURDAY - Advanced Junior - Nisiopeda - Sts. Constantine & Helen - Honolulu from Your FDF on Vimeo.
---
Glendi Dance Group Benefit

Mahalo for your support and donations during the Glendi event!
---
Epiphany Celebrations at Ala Moana Park: Sunday, January 6, 2019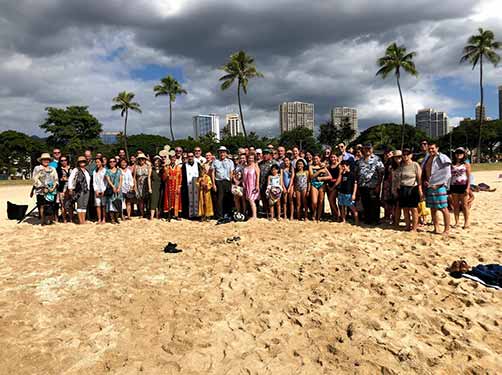 ---
Diakonia 2019
The Nisiopeda dance group from Sts. Constantine & Helen parish (Honolulu, Hawaii) completed a service project for our local Ronald McDonald House (RMH) in Honolulu. Our six all-female dance group, along with dance group families, Director, and Co-Directors, gathered on January 4, 2019 to bake cookies and brownies for local families staying at two Ronald McDonald houses in Honolulu, HI.
The Nisiopeda made baked goodies, wrote heart-felt notes, and packed them for ten families staying at RMH's in Honolulu. The RMH hosts families from other Hawaiian Islands, the Pacific, and Continental US whose child is receiving care and/or treatment from hospitals located on O'ahu.
More information from their website,
For over three decades, Ronald McDonald House Charities

®

of Hawaii has offered a loving

home-away-from-home

to families needing to be near their seriously ill or injured children while they're being treated at Honolulu area hospitals.
Additionally, the Nisiopeda hand-delivered the baked gifts to the RMH on January 5, 2019 where they were able to tour the house and get a first-hand sense of the blessings provided there. It was a special visit all around indeed! The dance group felt the love that created the home and look forward to future Diakonia opportunities at RMH Hawaii.
---
Nisiotes Dance Group Outreach
The Greek Kailua Dancers performed at Poahi Nani Care Center as an outreach to the community.
Barry's mom pictured is 101 yeas old.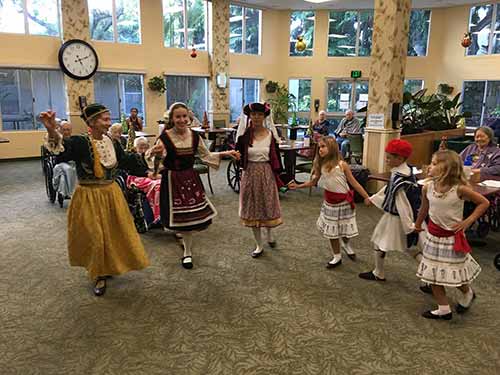 ---
Congratulations Nisiotes Dancers - College Graduation

Congratulations to recent graduates Christiana Oshiro and Constantine Papazacharioudakis!
---
2018 Making Stride - Philoptochos Fundraiser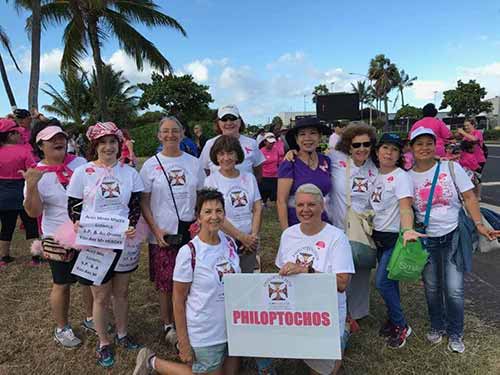 Mahalo for participating with our Philoptochos Society - Aloha Chapter Team Making Strides Against Breast Cancer Walk!
You can still participate by making a donation and help our reach our fundraising goal.
Visit our team fundraising page, using the links below.
Please click here to donate to our team!
---
Pan-Orthodox Vesper - the Sunday of Orthodoxy
Fr. Athanasius & parishioners of the Holy Theotokos of Iveron Russian Orthodox Church along with the Myrrh-Steaming Iveron Icon were with us to worship on the Sunday of Othodoxy! How blessed we are!
Pictured below: Deacon MIchael Bressem, Fr. Alexander Leong & Retired Archpriest Anatole Lyovin.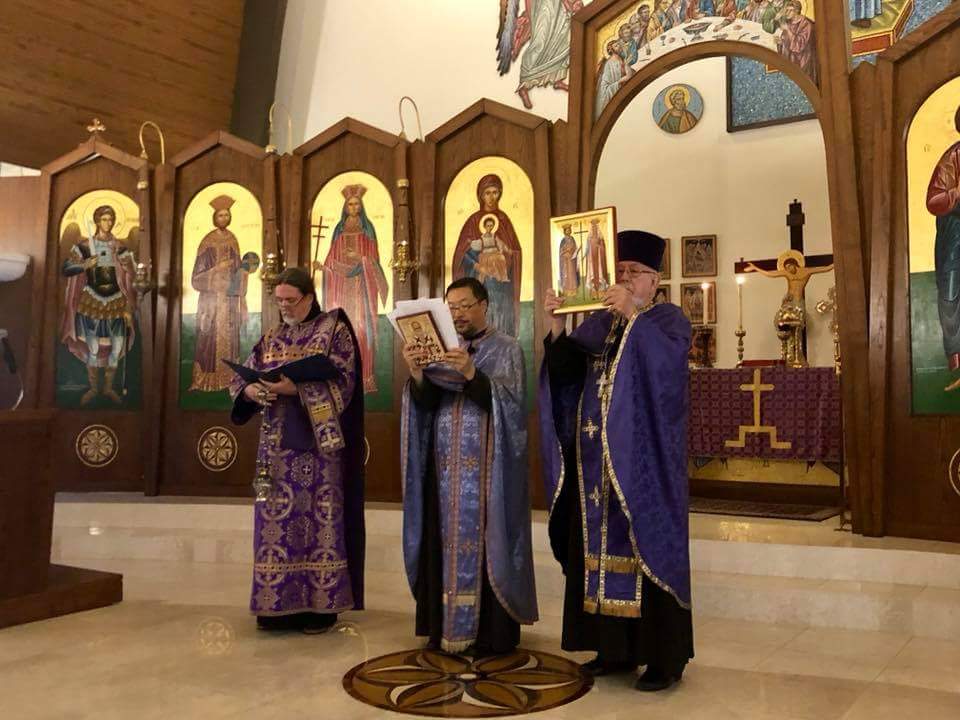 KITV Report on Miracle Icon of the Theotokos
---
Stewardship

Click here to download the 2019 Stewardship form
Click here to volunteer to share your time & talents in 2019
---
Please Support Us Through AmazonSmile!
When you shop @AmazonSmile, Amazon will make a donation to Saints Constantine & Helen Greek Orthodox Church. https://smile.amazon.com/ch/99-6009445 Amazon donates 0.5% of the price of eligible smile.amazon.com purchase to the charities selected by customers
Please click this logo to go to the site.

---
Be the Bee - Informational Videos About Orthodoxy
---
Hawaii Delegation to FDF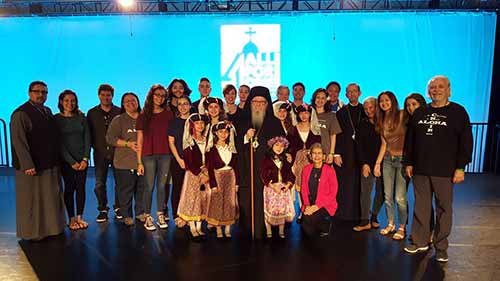 FDF 2017 - FRIDAY - SENIOR - Sts. Constantine and Helen - Nisiotes from Your FDF on Vimeo.
FDF 2017 - SATURDAY - SENIOR - Sts. Constantine and Helen - Nisiotes from Your FDF on Vimeo.
FDF 2017 - SATURDAY DIVISION IV - Sts. Constantine and Helen - Nisiopeda from Your FDF on Vimeo.
FDF 2017 - FRIDAY CHORAL DIVISION II - Sts. Constantine and Helen - Wahine Aloha from Your FDF on Vimeo.
---
Diakonia - Giving Back to the Community
These are Diakonia pictures of the 2 Dance Groups Nisiotes the Islanders and Nisiopeda Little Island Children.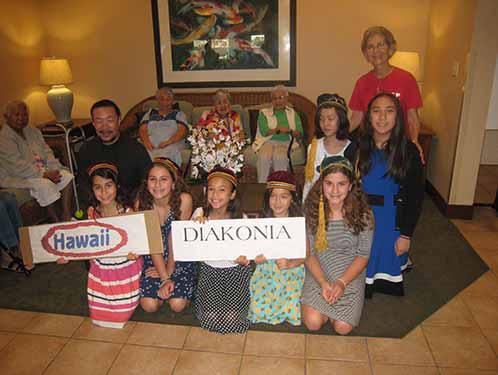 The Nisiopeda joined the adult choir from Saints Constantine Cathedral Greek Orthodox of the Pacific to sing and dance at The Plaza, a Senior Living Residence next door to the church.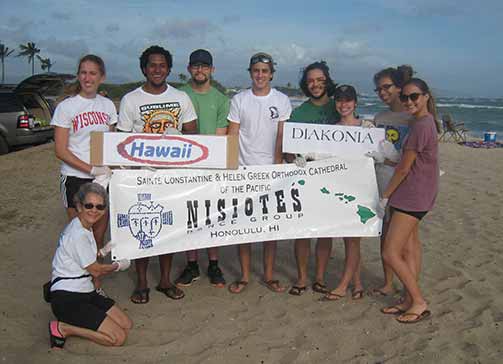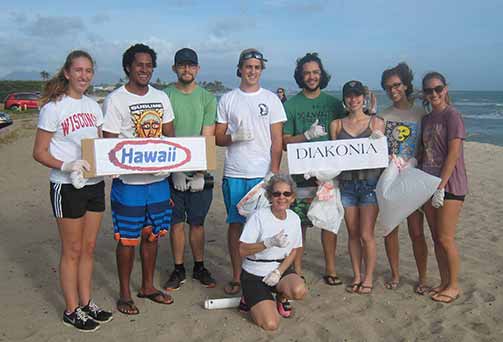 The Nisiotes asked friends to come and help them clean up Oneula Beach in Ewa Beach, Hawaii.
---
Extra Extra Read All About it…
Click on the following graphic to access monthly & weekly bulletins & calendars.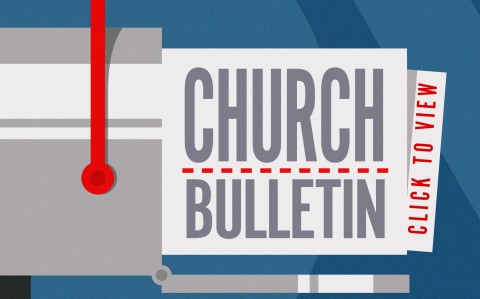 To receive your bulletin electronically, simply send an e-mail to the Church Office, at: office@greekorthodoxhawaii.org with "Bulletin Electronic Subscription" in the subject line.
Note: A limited number of bulletins will also be available in the narthex for our visitors and parishioners who want a printed copy. Due to postage increases Shorelines will no longer be mailed.
---
Stewardship: We Are Family
Stewardship is our response to God's grace and it moves us from grace to gratitude. Just as we love because God first loved us from 1 John 4:14, we give because God first gave to us.
Click here to go to the stewardship page
---
How to Schedule a Memorial Service
If you are interested in scheduling a Memorial Service for a loved one, please contact Father Alexander at the office so that he can schedule a date on the calendar.
---
Youth Ministry Guidelines
Please review the attached document to find out about the guidelines for children to qualify for funding from the parish to attend youth events.
If you have any questions please see Father Alexander or a member of the Parish Council.
---
Orthodox Study Center: Orthodoxy 101
Click here to jump Orthodoxy 101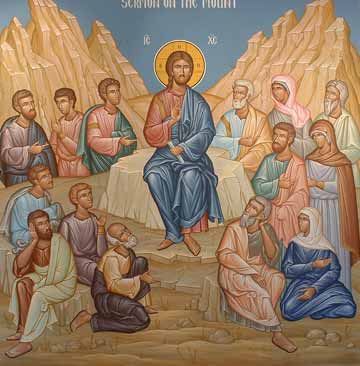 ---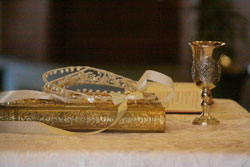 Wedding in Hawaii?
Orthodox couples from around the world have chosen to be married at Saints Constantine & Helen, the 'Cathedral in Paradise.'
Begin your wedding plans by contacting our Priest. Demand is high so we ask that you contact us early to plan your special day.
Voice: (808) 521-7220
Email: (Click Here) Rev. Fr. Alexander Leong, Dean
(Or Copy) fralexanderleong@yahoo.com
---
Parish Calendar