Welcome to the Ss. Constantine & Helen Greek Orthodox Cathedral of the Pacific Website


Services Schedule
Sundays: Orthros (Matins):8:15 AM | Divine Liturgy: 9:30 AM (Fellowship follows in our Social Hall)
"Welcome one another, therefore, just as Christ has welcomed you, for the glory of God." - Romans 15:7
Through this web site, we are pleased to be able to introduce you to that same worship and fellowship as it is expressed in the life of our Parish. If you are a new member of our parish, or are considering membership, these web pages will acquaint you with what our parish offers. To those who give it support and sustenance; to those who already belong to the church, we hope they will provide you with the assurance that your sacrificial offerings are received with profound respect, and are utilized to maximum effectiveness. They will, in any case, enable you to make the informed decisions that are necessary for a meaningful relationship with your church.
---
For All Praise, Thanksgiving and Worship are Due to the Father and to the Son and to the Holy Spirit!

"Does the Lord's command about ceaseless prayer that men ought always to pray (Luke 18:1), apply only to monks or to all Christians in general?
If it applied only to monks, the Apostle Paul would not have written to the Christians in Thessalonica to 'pray without ceasing' (1 Thessalonians 5:17). The Apostle repeats the Lord's command, word for word, and issues it to all Christians without distinction, whether monks or laymen.
Not only without ceasing in church, but also without ceasing in every place and at all times, and especially in your heart. For if God does not for a moment tire of giving us good things, how can we tire of thanking Him for these good things? When He thinks of us without ceasing, why do we not think of Him without ceasing?"
~St Nikolai Velimirovich
Dearest Spiritual Ohana,
Prayer is an essential part of the Christian's life, whether we be monks or laypeople. St. Nikolai said this so well that I felt it necessary to share his compelling words with all of you. Ultimately, the True Christian is the one who prays.
The trap we can easily fall into is to think that the work of prayer belongs only to the cleric and the monastic (the Bishop, Priest, Deacon, Monk or Nun). Yes, they are suppose to be people and conduits of prayer! But each and every one of us are called to be instruments of prayer in equal manner! To give an example, no Divine Liturgy can be served by the priest alone, but requires the presence of at least one other person of the Faith (wherever two or three are gathered). For "Liturgy" means the "work of the people." Without at least one other person besides the priest, the Bread and Wine cannot be consecrated into the "Body and Blood of Christ" as Holy Communion.
Prayer also is not to be confined to the Sunday Services only, but is to be incorporated into every aspect of our everyday lives. This is what is meant by "living the liturgy after the Liturgy."
When I was a seminarian, a student at Holy Cross/Hellenic College in Brookline, Massachusetts, my professors would remind us that a true Theologian was not the one with all the knowledge of doctrine, dogma, patristics, history, canon law, liturgics, ethics, byzantine music, etc., but the one who incorporates and practices these in his/her life prayerfully and is, foremost, a person of prayer.
In our prayer lives, let us be active in our private and corporate prayer, for the two go "hand-in-hand." We cannot choose one, and deny the other! By private prayer, I am speaking about our daily prayers, including but not limited to: Morning Prayers, Prayers Before (and even After) Meals, Evening Prayers, and the "Jesus" Prayer. In our corporate prayers, let us not forget to pray and worship at the services in the Church, including the Divine Liturgy (from It's beginning, when "Blessed is the Kingdom of the Father and of the Son and of the Holy Spirit…" is proclaimed), the Major Feast Days, Great Vespers whenever celebrated, Orthros which is overflowing with the rich teachings and most enriching hymns of our Orthodox Christian Faith, and other services offered throughout the year.
When it comes to coming to corporate worship/prayer, St. John Chrysostom offers us these words of wisdom: "The Martyrs gave their blood for the truth, and you are not able to come to church? They gave their lives for Christ, and you can't make a small journey for Him? But you say 'I am a sinner, I cannot come.' Then come and cease to be one."
For our private daily prayers, here are a few practical tips for how to prepare ourselves in beginning our prayer: "You begin praying by focusing your consciousness in your heart and forcibly gathering there all the powers of your soul and body. Before you start your prayers, take time to quiet yourself and to concentrate your energies in your heart. Christ says, 'Enter into thy closet and ... shut thy door' (Mt 6:6). Remove all activities that could disrupt your inner descent. Set aside, to the best of your ability, all of your problems of the day and your worries for tomorrow. This is not a time for thinking or worrying. When you are preparing to pray, stand, sit or walk a few minutes and steady your mind to concentrate on God. Reflect on who it is that you will be addressing. Remember, it is God Himself, the Creator of All, with whom you are about to talk. Try to hold in your heart a feeling of humility and reverent awe. If you are able, make some prostrations before you begin." (from Deacon Charles' Ten Point Program for Orthodox Life, Greenville, South Carolina)
I wish all of you a most "Happy Thanksgiving!" As we begin the Holiday Season, let us always remember and never forget to take the many precious moments to give praise and thanksgiving to God in all things, prayerfully!
With Love in Christ,
+Fr. Alexander
---
Special Services: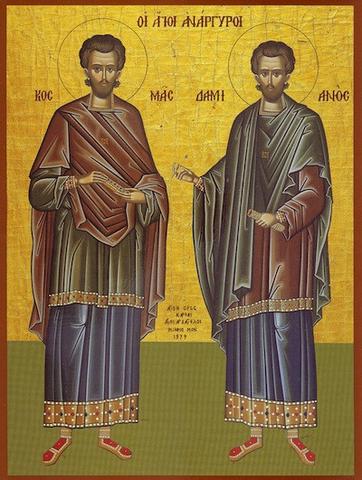 Ss. Cosmas & Damian the Unmercenaries
Wednesday November 1, 2017
Orthros 8:30 am Liturgy 9:30 am
Synaxis of the Holy Archangles
Wednesday November 8, 2017
Orthros 8:30 am Liturgy 9:30 am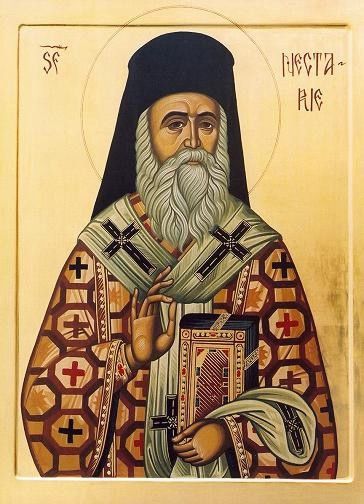 St. Nektarios of Aegina
Thursday November 9, 2017
Orthros 8:30 am Liturgy 9:30 am
Great Vesper
Monday November 20, 2017
Vespers 6:30 pm
Entrance of the Holy Theotokos
Tuesday November 21, 2017
Orthros 8:30 am Liturgy 9:30 am
Maui Service
Saturday November 25, 2017
Orthros 9:30 am Liturgy 10:30 am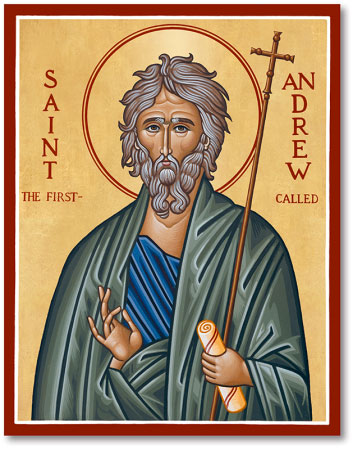 St. Andrew The Apostle
Thursday November 30, 2017
Orthros 8:30 am Liturgy 9:30 am
St. Barbara the Great Martyr
Monday December 4, 2017
Orthros 8:30 am Liturgy 9:30 am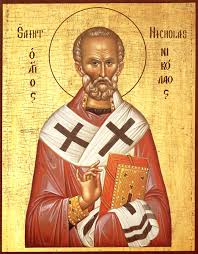 St. Nicholas the Wonderworker
Wednesday December 6, 2017
Orthros 8:30 am Liturgy 9:30 am
St. Spyridon the Wonderworker
Tuesday December 12, 2017
Orthros 8:30 am Liturgy 9:30 am
St. Eleftherios the Priest Martyr
Friday December 15, 2017
Orthros 8:30 am Liturgy 9:30 am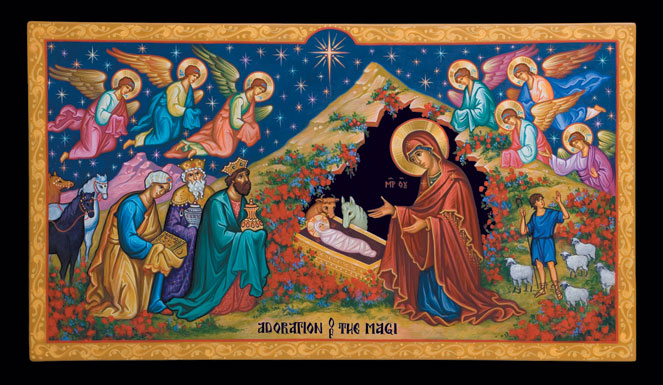 Nativity of Our Lord
Monday December 25, 2017
Orthros 8:20 am Liturgy 9:30 am
Maui Service
Saturday November 23, 2017
Liturgy 10:30 am
St. Stephen the First Martyr
Wednesday December 27, 2017
Orthros 8:30 am Liturgy 9:30 am
---

---
Philoptochos Holiday Food & Bake Sale!

Planning a Holiday party and too busy to cook?
Why not order delicious Greek food & pastries!
Supplies are limited so click on the form below and order today!
Order your holiday food & baked goods today!
Please see click here for our order form.
---
Please Support Us Through AmazonSmile!
When you shop @AmazonSmile, Amazon will make a donation to Saints Constantine & Helen Greek Orthodox Church. https://smile.amazon.com/ch/99-6009445 Amazon donates 0.5% of the price of eligible smile.amazon.com purchase to the charities selected by customers
Please click this logo to go to the site.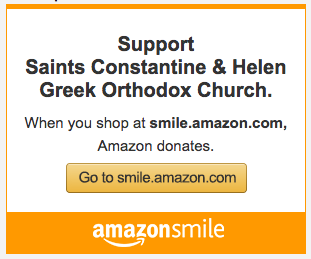 ---
Making Stride - Philoptochos Fundraiser
As part of our outreach, our Philoptochos Society - Aloha Chapter Team is participating for Saturday's October 21, 2017 Hawaii's Making Strides Against Breast Cancer Walk!
Please join our team, walk in the Making Strides Against Breast Cancer event on Saturday October 21st, and help us make it a special, fun day. If you can't join us, consider making a donation and help our reach our fundraising goal.
Visit our team fundraising page, using the links below.
Please click here to donate to our team!
---
Mahalo for Your Support to the Greek Festival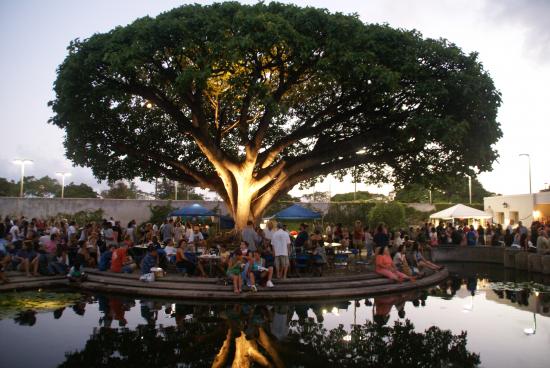 .
---
Be the Bee - Informational Videos About Orthodoxy
---
Help Send Sharon & Angeliki to Ionian Village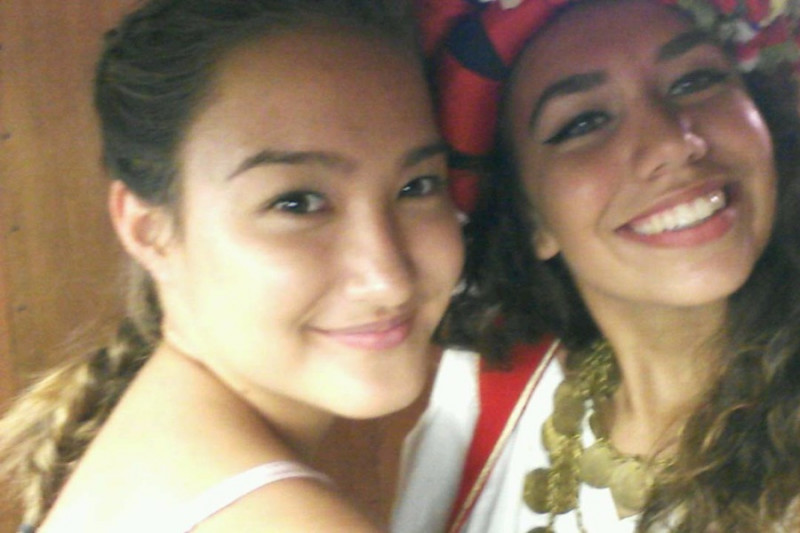 Sharon Higashi & Angeliki Scordilis, are high school seniors and active members of our church, Ss. Constantine & Helen Greek Orthdodox Cathedral of the Pacific.

They grew up together as best friends and were very excited last month, when they received the wonderful news that they were granted scholarships to attend Ionian Village, a 20-day spiritual and cultural based summer camp in Greece. They will join 200 youth from all around the country and be fully immersed in their culture and faith. Visiting archeological sites, learning the Greek language, and especially the opportunity to visit monasteries and venerate the saints in person are some incredible things they look forward to experiencing.

Though they are blessed beyond measure to have this incredible opportunity, there are numerous expenses that the scholarships do not fully cover. We still need to raise funds for their round-trip airfare from Honolulu to JFK, onto Athens, Greece, as well as I.V. camp fees. Hopefully, any extra funds could be used as spending money on the trip and donations to the different monasteries they visit.

These young women are fundraising personally and selling cookies, pretzel sticks, and marshmallow cereal bars (along with anything else they can think of), to make this once-in-a-lifetime trip happen.

As their moms, Anita and I are also trying to help them achieve their goals. We're creating this page to crowd-source and reach out to our family, friends, and anyone else able to donate to these amazing young women. We are grateful for the largest to the smallest donations and believe no donation is too small. Even $1 is greatly appreciated!

Here is a link to Ionian Village's website:
https://www.ionianvillage.org/home

Much mahalo, Efharisto, and God Bless.
---
Hawaii Delegation to FDF
FDF 2017 - FRIDAY - SENIOR - Sts. Constantine and Helen - Nisiotes from Your FDF on Vimeo.
FDF 2017 - SATURDAY - SENIOR - Sts. Constantine and Helen - Nisiotes from Your FDF on Vimeo.
FDF 2017 - SATURDAY DIVISION IV - Sts. Constantine and Helen - Nisiopeda from Your FDF on Vimeo.
FDF 2017 - FRIDAY CHORAL DIVISION II - Sts. Constantine and Helen - Wahine Aloha from Your FDF on Vimeo.
Epiphany 2017
---
Diakonia - Giving Back to the Community
These are Diakonia pictures of the 2 Dance Groups Nisiotes the Islanders and Nisiopeda Little Island Children.
The Nisiopeda joined the adult choir from Saints Constantine Cathedral Greek Orthodox of the Pacific to sing and dance at The Plaza, a Senior Living Residence next door to the church.
The Nisiotes asked friends to come and help them clean up Oneula Beach in Ewa Beach, Hawaii.
---
Philoptochos Rummage Sale Fundraiser
Mahalo for your support on a very successful fundraising event!
---
Extra Extra Read All About it…
Click on the following graphic to access monthly & weekly bulletins & calendars.
To receive your bulletin electronically, simply send an e-mail to the Church Office, at: office@greekorthodoxhawaii.org with "Bulletin Electronic Subscription" in the subject line.
Note: A limited number of bulletins will also be available in the narthex for our visitors and parishioners who want a printed copy. Due to postage increases Shorelines will no longer be mailed.
---
Stewardship: We Are Family
Stewardship is our response to God's grace and it moves us from grace to gratitude. Just as we love because God first loved us from 1 John 4:14, we give because God first gave to us.
Click here to go to the stewardship page
---
How to Schedule a Memorial Service
If you are interested in scheduling a Memorial Service for a loved one, please contact Father Alexander at the office so that he can schedule a date on the calendar.
---
Youth Ministry Guidelines
Please review the attached document to find out about the guidelines for children to qualify for funding from the parish to attend youth events.
If you have any questions please see Father Alexander or a member of the Parish Council.
---
Orthodox Study Center: Orthodoxy 101
Click here to jump Orthodoxy 101
---
Wedding in Hawaii?
Orthodox couples from around the world have chosen to be married at Saints Constantine & Helen, the 'Cathedral in Paradise.' It's easier than you think!
Begin your wedding plans by contacting our Priest early.
Voice: (808) 521-7220
Email: (Click Here) Rev. Fr. Alexander Leong, Dean
(Or Copy) fralexanderleong@yahoo.com
---
Special Services
At the center of the life of the Church is the Holy Eucharist, which is the principal celebration of our faith and the means through which we participate in the very life of the Holy Trinity. Learn more»