Welcome to the Ss. Constantine & Helen Greek Orthodox Cathedral of the Pacific Website


Services Schedule
Sundays: Orthros (Matins):8:15 AM | Divine Liturgy: 9:30 AM (Fellowship follows in our Social Hall)
"Welcome one another, therefore, just as Christ has welcomed you, for the glory of God." - Romans 15:7
Through this web site, we are pleased to be able to introduce you to that same worship and fellowship as it is expressed in the life of our Parish. If you are a new member of our parish, or are considering membership, these web pages will acquaint you with what our parish offers. To those who give it support and sustenance; to those who already belong to the church, we hope they will provide you with the assurance that your sacrificial offerings are received with profound respect, and are utilized to maximum effectiveness. They will, in any case, enable you to make the informed decisions that are necessary for a meaningful relationship with your church.
---
Happy New Year to All! 2018 is here!
With each "ringing in" of the New Year, we are given a stark reminder that time does not stand still, but continues to march on! When each year comes and goes, I am reminded that our earthly lives are constantly in motion: changing, growing, maturing, rising up, declining, etc. We can predict and anticipate what lies ahead of us, but we really do not know ultimately and exactly where the future will take us. We remember the times that have past and share cherished memories and we also recall regrets, sorrows and everything in between. The past is gone and will never come back, but will remain a part of our history in the recesses of our memory. The present is always in the constant "now" and at this very moment. Such is the phenomenon of the passage of the created element we call "time" which includes the past, future and present!
In celebrating the incoming 2018 New Year, I would like to share with you some beautiful words of wisdom and guidelines for proper and worthy use of time from one of the Holy Elders of the Church, Metropolitan Philaret Voznesensky, the New Confessor:
1. Remember, you are a son (daughter) of the Orthodox Church. These are not empty words. Remember the commitment this entails.
2. Earthly life is fleeting; one is hardly aware of the swiftness of its passing. Nevertheless, this transient life determines the eternal destiny of your soul. Do not forget this for a moment.
3. Try to live piously. Pray to God in church, pray to God at home--fervently, with faith, trusting yourself to God's will. Fulfill the holy and saving precepts of the Church, her rules and commandments. Outside the Church, outside obedience to her, there is no salvation.
4. The gift of words is one of God's greatest gifts. It ennobles man, lifting him above all other creatures. But how this gift is now misused by and corrupts humanity! Safeguard this gift and learn to use it as befits a Christian. Do not judge, do not speak idly. Avoid, like fire, bad language and seductive conversation; do not forget the words of our Lord and Savior: By thy words thou shall be justified, and by thy words thou shalt be condemned. (Mt 12:37) Do not indulge in lying. Holy Scripture (Continued on page 2) 2 sternly forewarns: The Lord shall destroy all them which speak a lie. (Ps 5:4)
5. Love your neighbor as yourself, according to the Lord's commandment. Without love there is not Christianity. Remember, Christian love is SELFSACRIFICING, and not egocentric. Do not miss an opportunity to show love and mercy.
6. Be meek, pure and modest in your thoughts, words and deeds. Do not imitate the profligate. Do not take their example, and avoid close acquaintance with them. Have no unnecessary dealings with unbelievers-unbelief is infectious. Observe meekness and propriety always and everywhere; avoid becoming contaminated by the shameless habits of today's world.
7. Fear vanity and pride; run from them. Pride caused the highest and most power angel to be cast down from heaven. remember, 'thou art earth and to earth shat thou return...' Deeply humble yourself.
8. The fundamental task in life is to save one's soul for eternity. Keep this as the most essential task, the main concern of your life. Woe to those whose indifference and neglect bring their souls to eternal ruination.
The words of Metropolitan Philaret are truly gems for us to practice as most sensible resolutions, today, and throughout our entire lives, especially for us as Orthodox Christians!
I pray that you have a most blessed and fulfilling 2018 New Year!
In the month of January, we have quite a bit happening! We will have with us our two Hierarchs from the Metropolis of San Francisco, His Eminence Metropolitan Gerasimos, and our Chancellor, His Grace Bishop Apostolos. They will join us for part of our Epiphany Celebrations and will visit our Maui Orthodox Mission for celebrations there as well. We will have the "Oath of Office" for our 2018 Parish Council and will have the Vasilopita on Sunday, January 14th. We wish our Nisiotes and Nisiopeda Dancers and our Aloha Choir great success and fellowship at FDF!
With Love in Christ,
+Fr. Alexander

---
Special Services
Circumcision of St Basil the Great
Monday, January 1, 2018
Orthros 8:30 am /Liturgy 9:30 am
Eve of Epiphany
Friday January 5, 2018
Blessing of the Waters
Vespers-Liturgy 9:00 am
Holy Epiphany Maui
Saturday, January 6, 2018
Blessing of the Waters
Orthros 9:30 am /Liturgy 10:30 am
Holy Epiphany Oahu
Sunday, January 7, 2018
Orthros 8:30 am /Liturgy 9:30 am
St. Anthony the Great
Wednesday January 17, 2018
Orthros 8:30 am Liturgy 9:30 am
St. Gregory the Theologian
Thursday January 25, 2018
Orthros 8:30 am Liturgy 9:30 am
Maui Service
Saturday January 27, 2018
Liturgy 10:30 am
Presentation of Our Lord
Friday February 2, 2018
Orthros 8:30 am Liturgy 9:30 am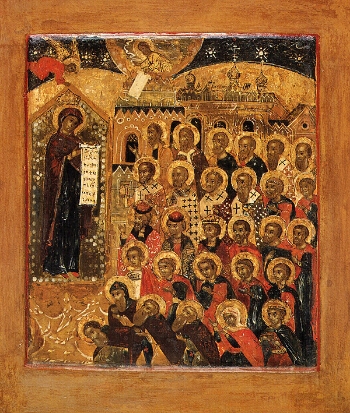 1st Saturday of the Souls
Saturday, February 10, 2018
Orthros 8:30 am Liturgy 9:30 am

2nd Saturday of the Souls
Saturday, February 17, 2018
Orthros 8:30 am Liturgy 9:30 am
Great Compline
Monday, February 19, 2018
Service 6:30 pm
Presanctified Liturgy
Wednesday, February 21, 2018
Service 6:00 pm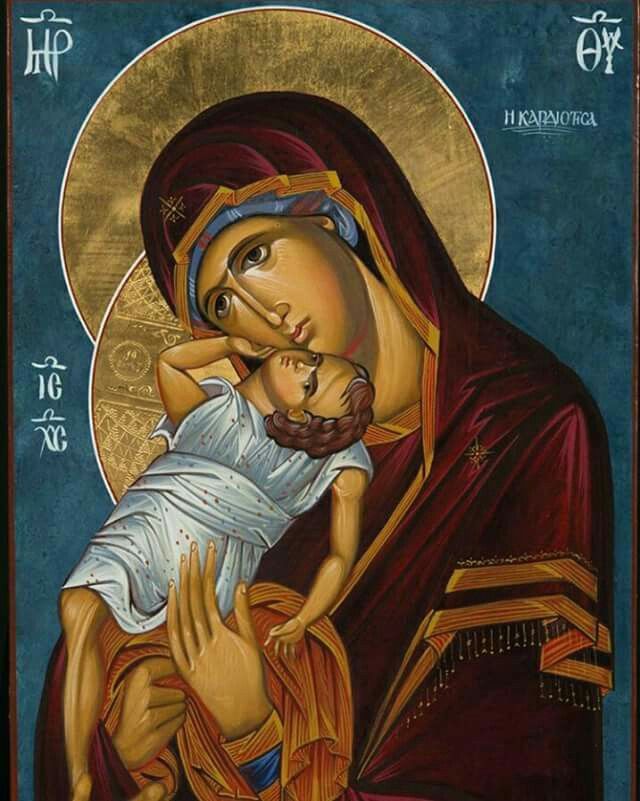 Salutations of the Theotokos
Friday, February 23, 2018
Service 6:30 pm
Presanctified Liturgy
Wednesday, February 28, 2018
Service 6:00 pm
Maui Service
Saturday February 24, 2018
Satuday of the Souls
Liturgy 10:30 am
---
Pastoral Visit of His Eminence Metropolitan Gerasimos & His Grace Bishop Apostolos

Calendar of Activities & Events for Pastoral Visit:
Friday, January 5, 2018
Eve of Epiphany Vesper/Liturgy of St. Basil
9:00 am followed by the Blessing of the Waters
Strict Fast Day
Saturday, January 6, 2018
Epiphany on Maui
Orthros 9:30 am - Divine Liturgy 10:30 am
Followed by Vasilopita and Blessing of the Waters
Sunday, January 7, 2018
Sunday after Epiphany/Synaxis of St. John the Baptist
Orthros 7:50 am
Hierarchical Divine Liturgy 9:00 am
Cross Ceremonies at Magic Island
Monday, January 8, 2018
Metropolitan Gerasimos and Bishop Apostolos depart 2:15 p.m.
---
Philoptochos Holiday Food & Bake Sale!

Planning a Holiday party and too busy to cook?
Why not order delicious Greek food & pastries!
Supplies are limited so click on the form below and order today!
Order your holiday food & baked goods today!
Please see click here for our order form.
---
Stewardship 2018

Click here to download the 2018 Stewardship form
Click here to volunteer to share your time & talents in 2018
---
Please Support Us Through AmazonSmile!
When you shop @AmazonSmile, Amazon will make a donation to Saints Constantine & Helen Greek Orthodox Church. https://smile.amazon.com/ch/99-6009445 Amazon donates 0.5% of the price of eligible smile.amazon.com purchase to the charities selected by customers
Please click this logo to go to the site.

---
---
Glendi - Dance Group Fundraiser
Nisiotes/Nisiopeda
Representing our Parish at PDF
(Folk Dance Festival in San Francisco, CA)
Date: Saturday, January 20, 2018
Time: 6:00 PM to 9:30 PM
Location: Chirgotis Social Hall
Saints Constantine & Helen Greek Orthodox
930 Lunalilo St Honolulu, HI 96822
6:00-6:30 PM Pupus & Greek Dance Lessons
6:45 PM Dinner & Dessert
7:45 PM Live bouzouki music & dance performance
8:30- 9:30 PM Dancing
$30 Adults
$15 Children 6-12 yrs
Children under 5 - Free
For tickets contact Dianna or any dancer - Limited Ticket Sales
Leave your name & phone number 521-7220
---
Making Stride - Philoptochos Fundraiser
As part of our outreach, our Philoptochos Society - Aloha Chapter Team is participating for Saturday's October 21, 2017 Hawaii's Making Strides Against Breast Cancer Walk!
Please join our team, walk in the Making Strides Against Breast Cancer event on Saturday October 21st, and help us make it a special, fun day. If you can't join us, consider making a donation and help our reach our fundraising goal.
Visit our team fundraising page, using the links below.
Please click here to donate to our team!
---
Mahalo for Your Support to the Greek Festival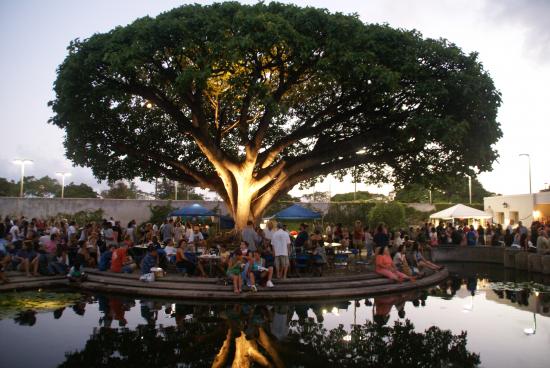 .
---
Be the Bee - Informational Videos About Orthodoxy
---
Help Send Sharon & Angeliki to Ionian Village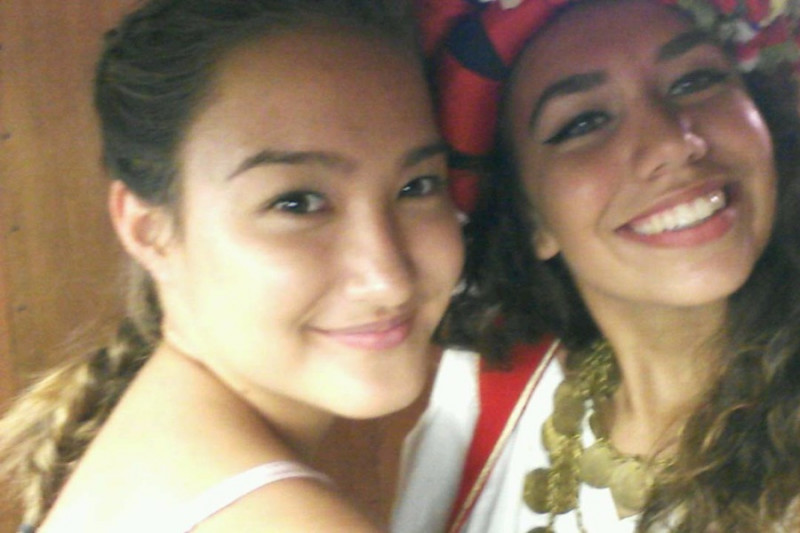 Sharon Higashi & Angeliki Scordilis, are high school seniors and active members of our church, Ss. Constantine & Helen Greek Orthdodox Cathedral of the Pacific.

They grew up together as best friends and were very excited last month, when they received the wonderful news that they were granted scholarships to attend Ionian Village, a 20-day spiritual and cultural based summer camp in Greece. They will join 200 youth from all around the country and be fully immersed in their culture and faith. Visiting archeological sites, learning the Greek language, and especially the opportunity to visit monasteries and venerate the saints in person are some incredible things they look forward to experiencing.

Though they are blessed beyond measure to have this incredible opportunity, there are numerous expenses that the scholarships do not fully cover. We still need to raise funds for their round-trip airfare from Honolulu to JFK, onto Athens, Greece, as well as I.V. camp fees. Hopefully, any extra funds could be used as spending money on the trip and donations to the different monasteries they visit.

These young women are fundraising personally and selling cookies, pretzel sticks, and marshmallow cereal bars (along with anything else they can think of), to make this once-in-a-lifetime trip happen.

As their moms, Anita and I are also trying to help them achieve their goals. We're creating this page to crowd-source and reach out to our family, friends, and anyone else able to donate to these amazing young women. We are grateful for the largest to the smallest donations and believe no donation is too small. Even $1 is greatly appreciated!

Here is a link to Ionian Village's website:
https://www.ionianvillage.org/home

Much mahalo, Efharisto, and God Bless.
---
Hawaii Delegation to FDF
FDF 2017 - FRIDAY - SENIOR - Sts. Constantine and Helen - Nisiotes from Your FDF on Vimeo.
FDF 2017 - SATURDAY - SENIOR - Sts. Constantine and Helen - Nisiotes from Your FDF on Vimeo.
FDF 2017 - SATURDAY DIVISION IV - Sts. Constantine and Helen - Nisiopeda from Your FDF on Vimeo.
FDF 2017 - FRIDAY CHORAL DIVISION II - Sts. Constantine and Helen - Wahine Aloha from Your FDF on Vimeo.
Epiphany 2017
---
Diakonia - Giving Back to the Community
These are Diakonia pictures of the 2 Dance Groups Nisiotes the Islanders and Nisiopeda Little Island Children.
The Nisiopeda joined the adult choir from Saints Constantine Cathedral Greek Orthodox of the Pacific to sing and dance at The Plaza, a Senior Living Residence next door to the church.
The Nisiotes asked friends to come and help them clean up Oneula Beach in Ewa Beach, Hawaii.
---
Philoptochos Rummage Sale Fundraiser
Mahalo for your support on a very successful fundraising event!
---
Extra Extra Read All About it…
Click on the following graphic to access monthly & weekly bulletins & calendars.
To receive your bulletin electronically, simply send an e-mail to the Church Office, at: office@greekorthodoxhawaii.org with "Bulletin Electronic Subscription" in the subject line.
Note: A limited number of bulletins will also be available in the narthex for our visitors and parishioners who want a printed copy. Due to postage increases Shorelines will no longer be mailed.
---
Stewardship: We Are Family
Stewardship is our response to God's grace and it moves us from grace to gratitude. Just as we love because God first loved us from 1 John 4:14, we give because God first gave to us.
Click here to go to the stewardship page
---
How to Schedule a Memorial Service
If you are interested in scheduling a Memorial Service for a loved one, please contact Father Alexander at the office so that he can schedule a date on the calendar.
---
Youth Ministry Guidelines
Please review the attached document to find out about the guidelines for children to qualify for funding from the parish to attend youth events.
If you have any questions please see Father Alexander or a member of the Parish Council.
---
Orthodox Study Center: Orthodoxy 101
Click here to jump Orthodoxy 101
---
Wedding in Hawaii?
Orthodox couples from around the world have chosen to be married at Saints Constantine & Helen, the 'Cathedral in Paradise.' It's easier than you think!
Begin your wedding plans by contacting our Priest early.
Voice: (808) 521-7220
Email: (Click Here) Rev. Fr. Alexander Leong, Dean
(Or Copy) fralexanderleong@yahoo.com
---
The Sacraments
One of the best-known prayers of the Orthodox Church speaks of the spirit of God being "present in all places and filling all things." This profound affirmation is basic to Orthodoxy's understanding of God and His relationship to the world. Learn more»